Requ incorporates 3D digital technology and digital fabrication into the production of three-dimensional washi paper.
Among them, Requ pays particular attention to 3D technology and 3D printers to create new kinds of Washi paper works.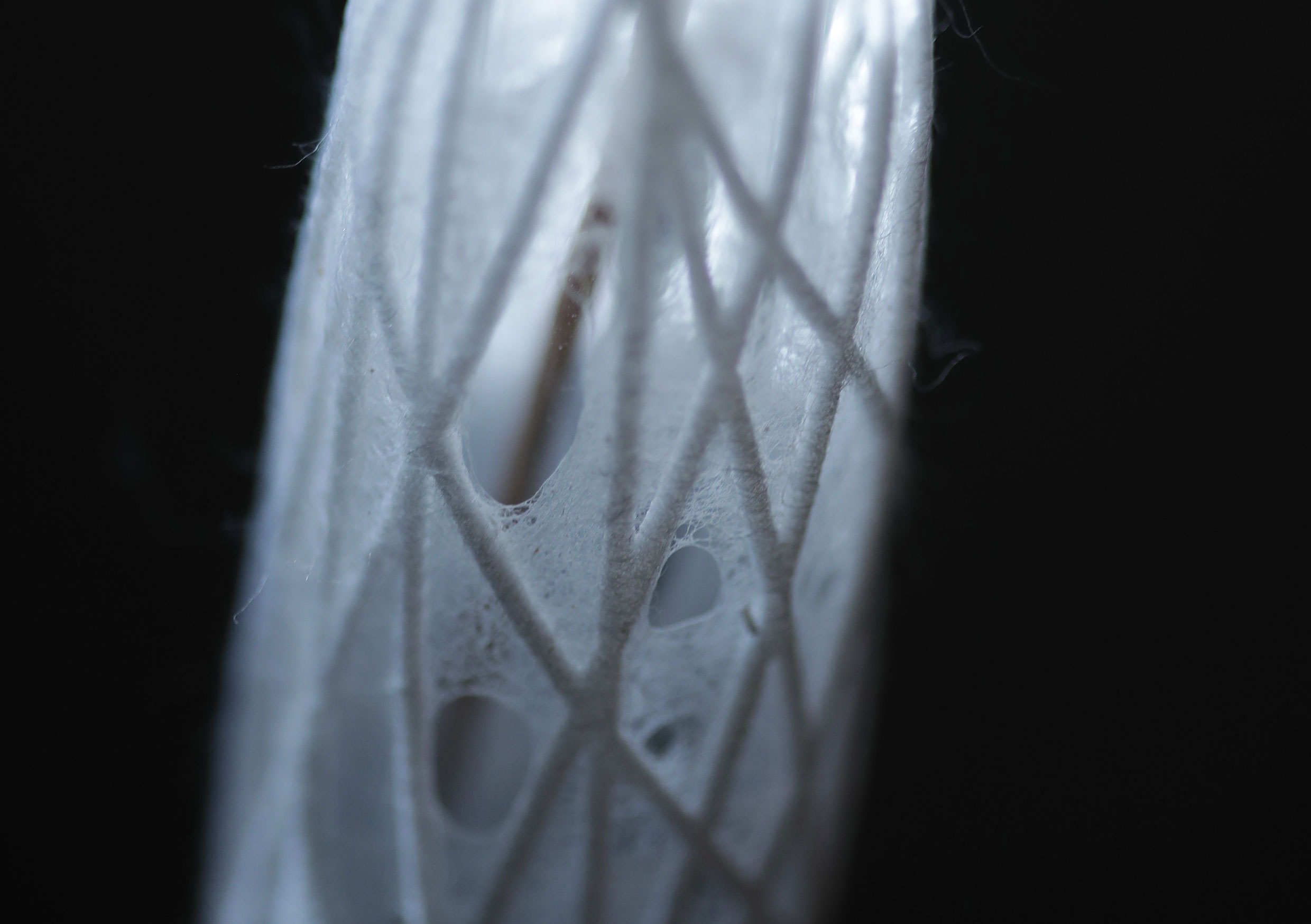 Why do we incorporate digital fabrication into washi?
Many of my previous three-dimensional washi works had organic shapes, and the method gave me an impression of heaviness.
We were wondering if it would be possible to create designs with a lighter impression.
We wanted to create architecturally geometric three-dimensional washi works, and we routinely use 3D digital technology and 3D printers to make this possible in our own work.
By incorporating digital technology into the world of crafts, we hope to create new charms and tastes in washi.
We opened a laboratory equipped with digital fabrication equipment such as laser cutting machines, optical modeling, and vacuum formers.
With the help of a 3D modeler, we are also able to perform all the tasks necessary for the production of three-dimensional washi paper.
Today, new technologies are being created like bamboo shoots after rain.
In conventional crafts, the tools for creating works of art must have been constantly evolving, and I do not think there has been much rejection of this.
We consider digital technology as a modern tool and will actively utilize it to connect Japanese craft techniques to the future and create new expressions of washi.
We also hope to translate the knowledge gained through these efforts into STEAM educational programs, share the beauty of crafts with children, and give back to society.
The gentle three-dimensional curved surface, like the "karahafu" seen in Japanese castle architecture, was designed using 3D technology to incorporate into washi paper, and a wooden frame was created using the bending techniques of fixture craftsmen. The metal fittings for installation were also custom-made to match the curves.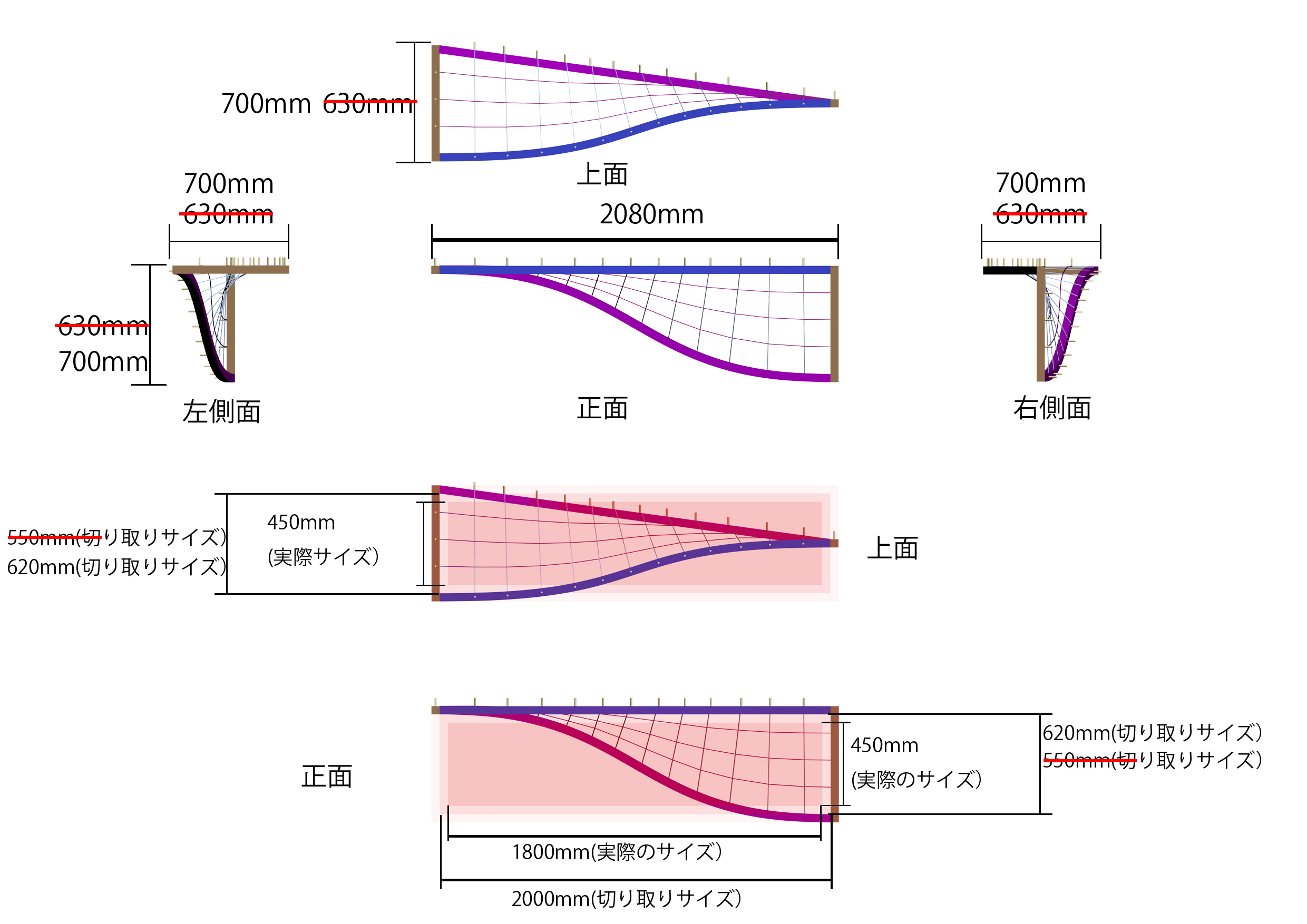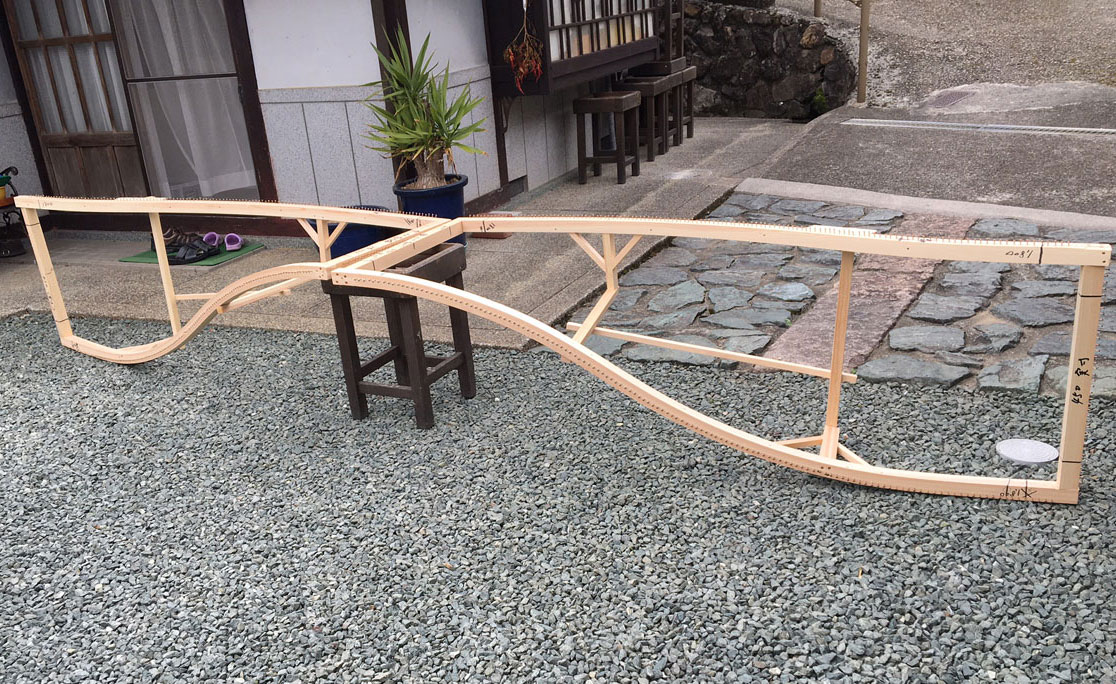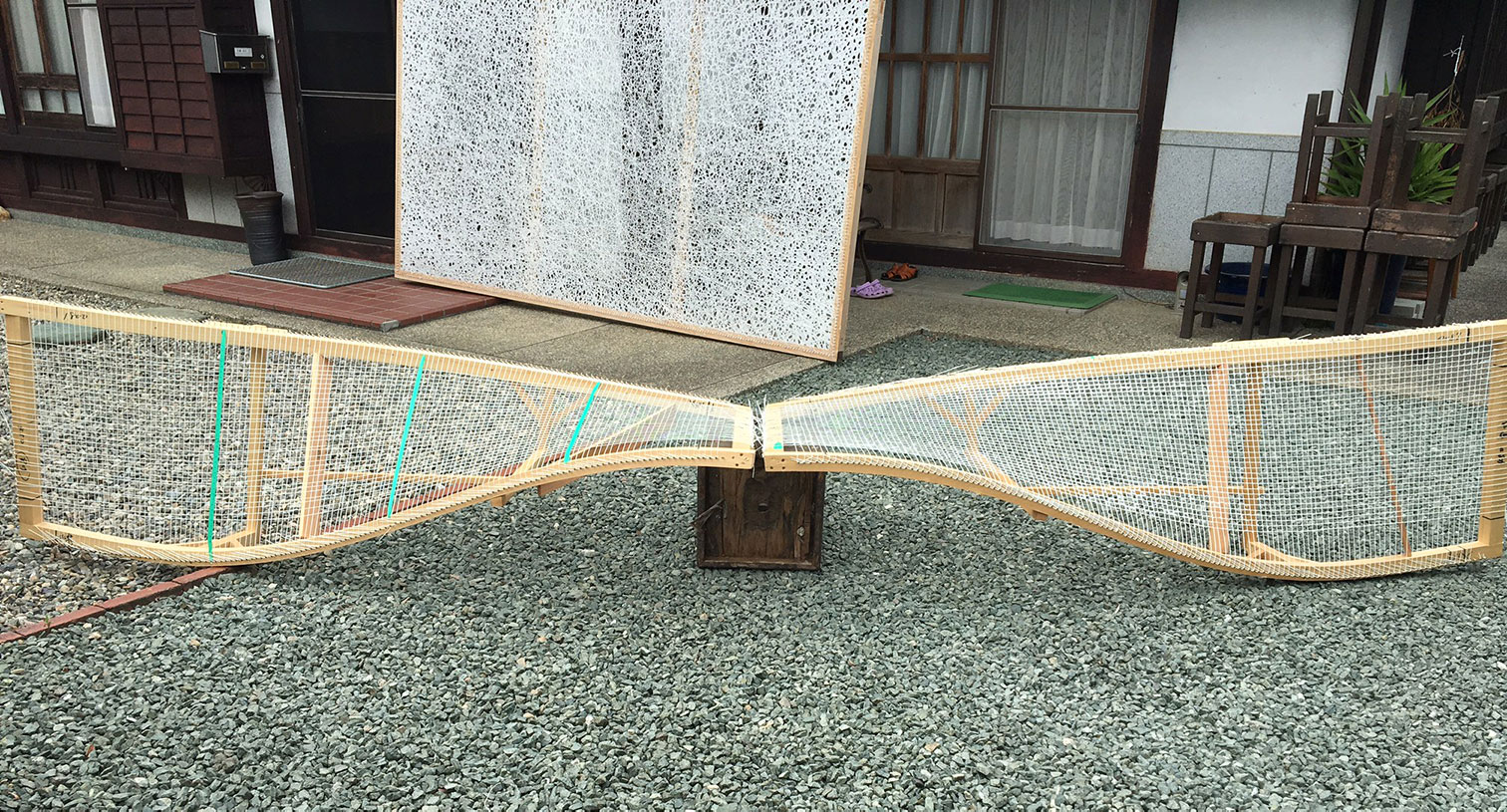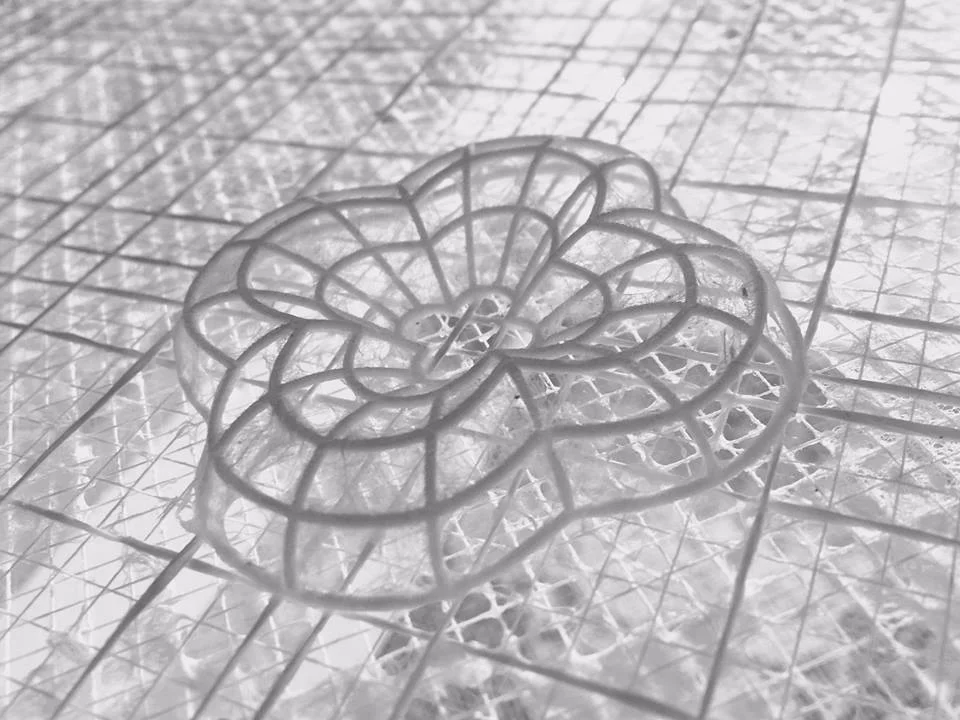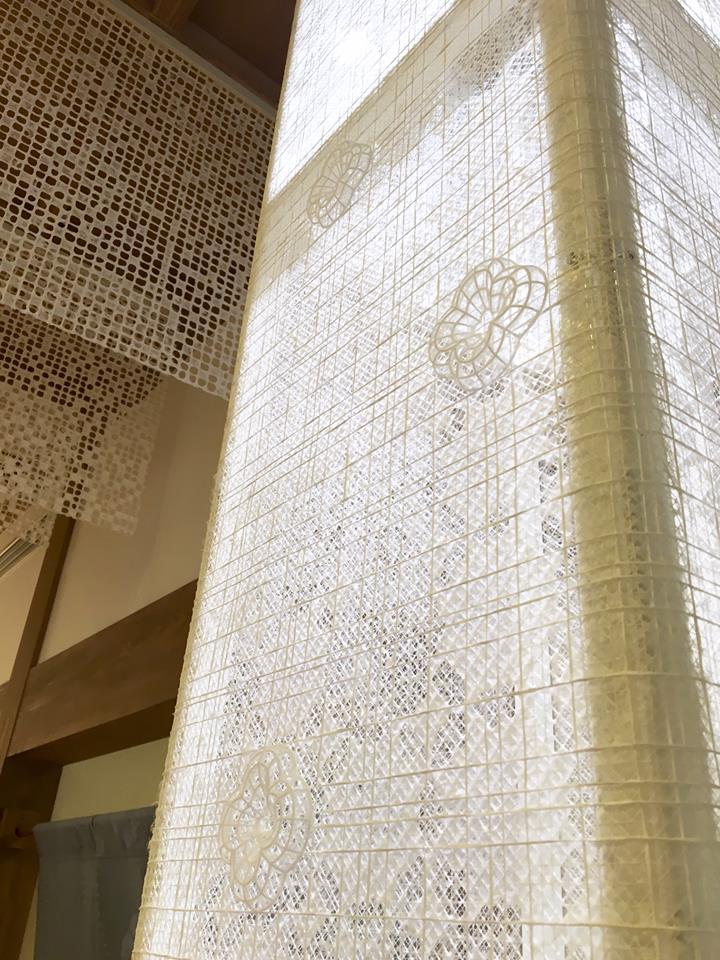 The camellia pattern is expressed as a three-dimensional washi paper made of Kozo (paper mulberry) on a mesh outputted by 3D printing.
The HP shell structure, consisting of straight lines, is designed using 3D technology, and a three-dimensional cypress wood frame is created using joint parts output from a 3D printer.
The lines are transformed into surfaces through repeated drying.
The work incorporates some of the modern concepts used in the fields of architecture, engineering, and software into the field of crafts, such as modularity and unitization of parts to provide expandability.